N-hance Proven as the Optimum GT Filtration Solution
A leading UK Operator in the North Sea approached AAF to discuss the benefits of N-hance over with EPA filtration upgrades. They already recognised the benefits of a higher filtration efficiency and in 2011 had employed a conventional geometry EPA filter upgrade. However, there were inherent limitations in this design due to the limited active filter media area when applied above its rated flow of 4250 m3/h.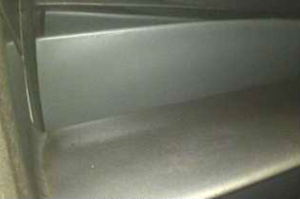 The objectives were to provide EPA E12 air filtration to maintain compressor efficiency and eliminate offline water washing. Ensure stable air filter system operation with a minimum of 1 year (8,760 hrs) filter life and no unplanned downtime attributed to the filter system and to retain heat rate, hence optimising fuel consumption and minimising CO2 emissions. The upgrade needed to be installed within the existing high velocity housing and with no initial dP penalty, therefore negating the need for a large replacement filter housing and all without the need for any hot work or lengthy shutdown period.
To discover the outcome of this project and how N-hance enabled the Operator to increase reliability, achieve considerable cost savings and help increase overall offshore asset efficiency please download the full case study by completing the form below.