AAF's ISO 21789 Survey for National Grid
National Grid has an extensive network of gas turbines designed to compress and transport natural gas through the UK's National Transmission System. AAF was
invited to survey several installations to assess the safety related control systems and auxiliary equipment in line with ISO 21789:2009.
Ventilation system upgrade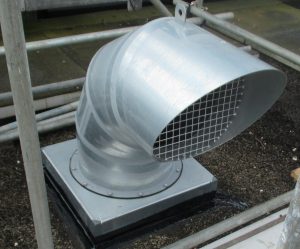 The gas turbine units relevant to this case study were connected to gas compressors and commissioned in 1979. As a result, they were designed with far less safety considerations in mind. Comparing the existing designs against the requirements stated in ISO 21789 and current gas turbine OEM standards, AAF could highlight areas in which modifications could be made to improve the safety of day-to-day operations.
The solution was a complete overhaul of the compressor cab and ventilation system, resulting in an improved ventilation flow and increased air changes per hour. To discover the full details including an update from the National Grid Project Manager please download the full case study.