Maximise Your Gas Turbine Performance Webinar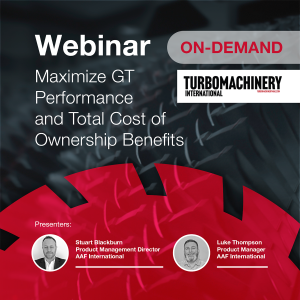 Want to maximise your gas turbine's performance?
Register for our live webinar with Turbomachinery International to find out how optimizing your air filtration will mean increased availability, enhanced efficiency, and lower emissions.
The webinar is appropriately 1 hour in length. The content is suitable for power and oil & gas professionals and highlights how AAF's data driven platform 'Optimize' can enhance performance and help you meet your own operational demands.
Please complete the form below to access the content.