AAF International Celebrates 100th Anniversary
In May 2021, AAF International officially celebrated 100 years in business. An impressive landmark for a company that started from very humble beginnings.
It all began back in May 1921, when Bill Reed, the owner of an automobile paint company was frustrated with a reoccurring production problem – dust! Dust in the air, which settled on his freshly painted cars. Mr. Reed was confident he could solve the problem and invented a rather primitive air filter made from steel wool, in a frame, coated in motor oil.
In those early days, the Company remained focused on the automobile industry. One of the first orders of significance was selling 150 air filters to a certain Henry Ford. Bill Reed proved to be a very effective leader and had an innovative and entrepreneurial spirit, the ideal combination to allow the business to grow.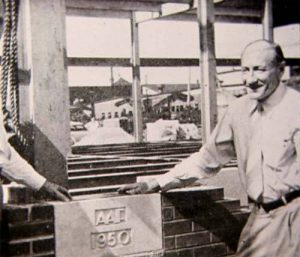 The Great Depression and World War II put many companies out of business in the 30s and 40s, but American Air Filter survived. By the late 50s and early 60s, AAF continued with its rapid growth becoming an international company. Offices were opened around the world and AAF started serving many of the industries that have become the cornerstone of the business today.
Today, AAF International has grown into the world's largest manufacturer of air filtration solutions, with production, warehousing and distribution facilities in 22 countries across four continents. The Company continues to provide new solutions to remove and control airborne particulates and contaminants in residential, commercial, and industrial applications.
As a global leader of air filtration solutions, AAF is proud of its 100-year history. The Company is now owned by Japanese multinational Daikin Industries Ltd., the world leader in air conditioning systems, who has been influential in the continued growth and success of the business since 2006.
Celebrating 100 years in business, AAF continues its commitment to bringing clean air to life. The business is more diverse and expansive than ever before, which is why the Company now has a dedicated division to support energy providers and industrial customers who required dust collection solutions. You'll find information on these solutions within this website.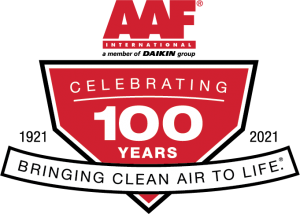 As AAF looks to a positive future within the Energy & Industry division, it is committed to increase air quality to improve people's lives, reduce air pollution emissions through improved filtration, increase its customer's production efficiency and output, and protect critical processes and equipment.